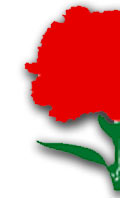 "Il simbolo è proprietà del nuovo segretario, che sono io, e attraverso me dei membri del partito".
Bobo Craxi
non ha dubbi sul futuro del Nuovo Psi. Ma
Gianni De Michelis
ha un'opinione diversa: "Noi crediamo che un congresso non ci sia neppure stato, quindi tutto rimane come prima". L'1% (scarso) dei voti e due partiti. Solo in Italia i socialisti sono più patetici dei comunisti.
"The symbol goes to the new secretary, which is me, and through me to its members". Bobo Craxi has no doubts about the future of the New Socialist Party. But Gianni De Michelis has a different point of view: "We think that there hasn't ever been a conference, and so everything remains as it was". One percent (barely) of the votes and two parties. Only in Italy socialists are more pathetic than communists.